3d Sculpted Works by Elizabeth Langreiter
July 1, 2020 - December 31, 2020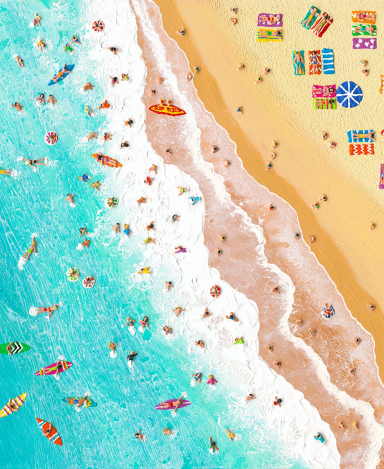 Three-dimensional happy people enjoying the vastness of the ocean by Elizabeth Langreiter now exhibited at Artplex Gallery.
Artplex Gallery is pleased to announce a new partnership with established Australian painter Elizabeth Langreiter to a growing roster of international artists.
Elizabeth Langreiter's unique mixed media aerial paintings are a delightful escape from reality into a playful and joyful world. Her art often evokes the viewer to experience happy flashbacks to a favorite time or place through a sophisticated combination of pattern, color, and interesting textures. Elizabeth's paintings are now capturing the hearts of collectors all over the world.
ARTWORKS