The Gallery is OPEN to the Public (Covid-19)
July 1, 2020 - January 31, 2021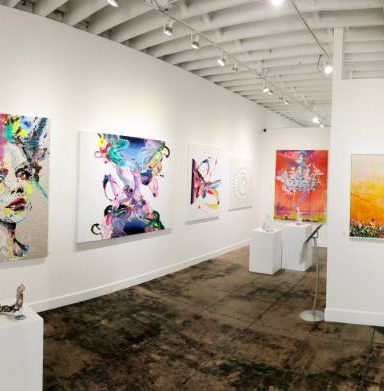 Artplex Gallery is open Mon-Sat 10am-6pm and Sun 12-6pm.
We welcome you to experience the art in person and to visit the gallery with numerous Covid-19 safety measures in place.
Masks are required and available for free at the Entrance. Hand Sanitizers are available.
Plexiglas Partitions at the Front Desk and HEPA/UVC filtration systems have been installed throughout the gallery.
We also offer to video conference with you if you prefer to see artworks in detail from the comfort of your home.
Please ask us about free virtual installation images of any of the artworks in your surroundings.
Free local Los Angeles delivery of all artwork orders over $1,000. Please call us at 323-452-9628 to arrange free contactless delivery.
Contactless Curbside Pickup is available.