AAF New York Fall 2022
September 22, 2022 - June 25, 2022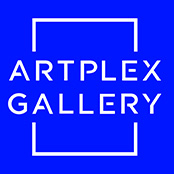 We invite you to visit Artplex Gallery at the Affordable Art Fair in Chelsea, New York, a fun four-day event hosting over 70 galleries and a huge array of contemporary art.
The Affordable Art Fair offers an inspiring and friendly atmosphere in which you can find thousands of original paintings, prints, sculptures, and photographs all under one roof. The work of young, emerging artists hangs alongside some of the biggest household names, providing a chance to snap up work by a future art world star.
Venue
The Metropolitan Pavilion
125 W. 18th St (between 6th and 7th Ave)
New York, NY
Since the opening of Artplex Gallery in 2018, the gallery continues to be one of the world's leading art galleries specializing in high-quality, original contemporary art representing a broad spectrum of major international artists. Right at home in West Hollywood and within immediate proximity to its sister gallery Artspace Warehouse, Artplex Gallery is an expansive modern space that specializes in international urban, pop, graffiti, figurative, and abstract art catering to the visual impact.