Identity Is About Change
February 6, 2021 - March 5, 2021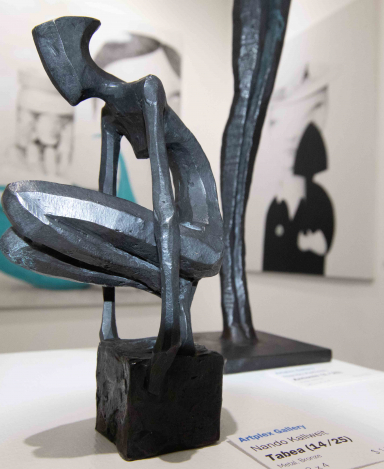 Exploring the nuances that define our social and personal identity is a common theme amongst numerous artists. They construct a sense of who we are as individuals, as a society, or as a nation. They question stereotypes and conventions while exploring attributes such as gender, nationality, and heritage. These artists create works inspired by a culture that is informed by various forms of artistic and social endeavor such as technology, politics, style, music, performance, and the arts.

Artplex Gallery's February exhibition, "Identity Is About Change", proudly features iconic artists Ash Almonte, Eddy Lee, and Nando Kallweit.
"The Chandelier series was created to express how we inspire one another," explains Ash Almonte. "As an artist I am attempting to portray this idea visually through the expression of light, the light we provide one another. The beauty and complexity of a chandelier is what I find best represents this light. Throughout all my works are hidden winding abstract circles, representing unconditional love without an end or beginning."
Eddy Lee's figurative surrealist portrait paintings on exposed wood depict emotive sirens who evoke a sense of mystery and seductiveness. The artist's work is inspired by the works of Audrey Kawasaki, lifestyle illustrators of the 60's such as Robert McGinnis and Bob Peak, and anime. Lee's colorful, intriguing women are painted with acrylic and gouache on hand-built cradled wood panels.
Whether viewed in art exhibitions, large-scale installations, or the urban environment, Nando Kallweit's work is remarkably striking. The interplay between physical object, negative space, and observer creates emotions and enticing poetry that change depending on the context. His work is created using the lost wax method – with the ceramic mold shattered in order to reveal the bronze figure. Such process renders each artwork completely unique.
ARTWORKS