Sean Keith
Follow artist and receive updates when new artworks are available
follow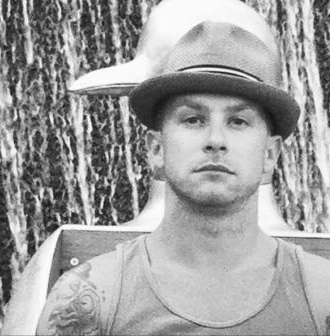 Sean Keith was born in 1982 and was raised in Las Vegas and Los Angeles. His passion for art has always been part of his life. He uses his signature cartoonish style to comment on real-world obsessions with money, fame, and capitalism.

Keith solidified his artistic energies while living and working in Switzerland. Heavily influenced by UK street artist Banksy, his artwork is characterized by a cheeky brand of appropriation using images from popular culture. He subtly alters the picture and its context, shifting the tone to give new meaning to the beloved characters. A common theme throughout his work is money and the insatiable desire to possess it.

Before painting his figures, Keith covers the entire canvas with vintage newspaper or other printed materials. The printed text and images on the page serve as a contrast to the artist's lushly hand-painted figures, implying the difference between reality and fantasy. A layer of glossy resin is added to cover each artwork, creating a smooth, polished finish to the layered artwork underneath.

His works have been exhibited throughout Europe and the US and have been collected worldwide.