Peter Kuttner
Follow artist and receive updates when new artworks are available
follow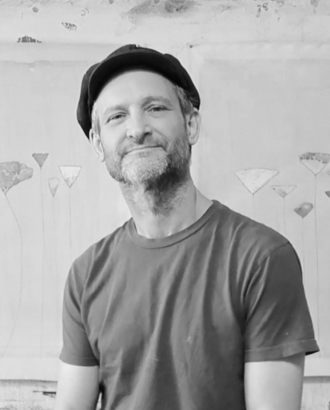 The organic aesthetic and textures of Peter Kuttner's original boho minimalist artworks are the result of patient layering and unique uses of media. Through a combination of collage and paint, Kuttner is able to find personal expression in the clear colors and contrasting soft textures he creates. With a focus on creating "Zero-Waste Art", Kuttner implements a unique form of collaged paintings to create each composition. Each of these mini paintings within the larger composition is entirely unique through the individual reactions between each color and an intermediary glass surface.

The artist states about his work, "When I'm painting, I tend to yield to the spontaneous and intuitive development of the artwork. I allow gravity and evaporation to become my allies in creating each piece. I enjoy being an observer of the organic processes that occur without human influence, both inside and outside of the studio."

Kuttner's artworks have been featured in Architectural Digest Magazine as well as in popular films and television shows including Two and a Half Men, Californication, and Nashville. In 2016, he became part of the permanent collection of the International Museum of Collage in Santa Fe, New Mexico. Since 2019, his artwork has been purchased by multiple Hospitals and Medical Centers for the uplifting feeling inherent in the work. Presently, Kuttner's work is on display in a large number of private, royal, museum, and corporate collections worldwide.