Nilraya Bundasak
Follow artist and receive updates when new artworks are available
follow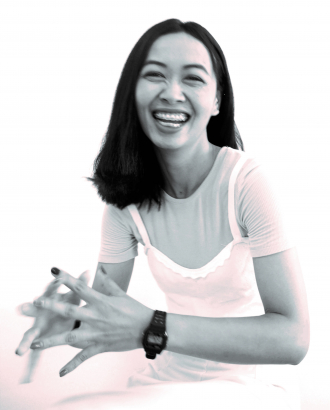 Award-winning textile artist Nilraya Bundasak was born in 1992 in Khon Kaen, Thailand. Bundasak received her MFA from Sipakorn University. She now has a studio in Bangkok. Bundasak has won multiple consecutive awards for her large scale embroidery, including the Young Artists Talent Award, 3rd place in the 18th Panasonic Contemporary Painting Competition, and three White Elephant Art Awards.

Inspired by contemporary fashion, Nilraya Bundasak's colorful textile paintings celebrate adornment and individuality through the application of fabric and embroidery to canvas. Inspired by the beauty and uniqueness that fashion offers, as well as the emotional dynamism of femininity, she creates large scale works resplendent with bright luxurious fabrics and detailed stitching.

Her work is a catalogue of evolving fashion trends, but also highlights environmental consciousness. Bundasak's works approach recycling and sustainable garment use with a positive attitude. Filled with intimate details, Bundasak's textural collages are dynamic, vibrant, and express a personal love for clothing and adornment.