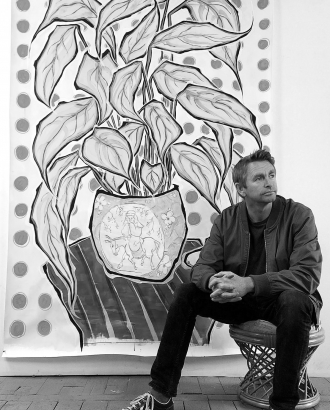 Jonjo Elliott is a mixed-media artist working in a range of materials, from paper and paint, to skate ramps and chairs. Working from his studio in Leicestershire, England, his vibrant works are inspired by domestic spaces and his large scale still-lifes bring color and delight into the homes of his collectors.

Elliott is a prolific artist, proficient in a very broad range of techniques and media such as painting, printing, ceramics, photography, sculpture, and installation, is also adept at set design and exhibition design.

His still-lifes are reminiscent of Fauvism and his collections encourage a youthful candor. He's interested in the crossover between abstraction and representation and is constantly exploring where painting can take him as a means of expression.