Federico Pinto Schmid
Follow artist and receive updates when new artworks are available
follow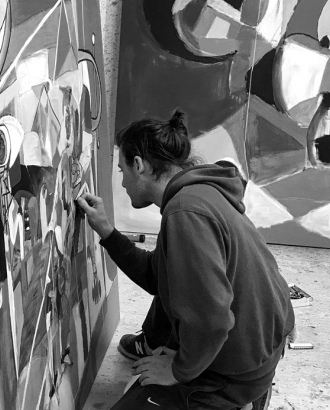 Federico Pinto Schmid, a Tuscan artist, creates captivating cubist-inspired paintings that balance polite instinct with domesticated confusion through his clever use of designs, shapes, and colors. Pinto Schmid draws inspiration from German cubism and his father's art practice, reflecting on his upbringing in a home studio.

Each shape within his paintings converges to form a greater source of focus, with lines, curves, and dimensions that create borders and reveal the true form. Pinto Schmid's paintings are meant to communicate a multitude of feelings and styles which can be reorganized infinitely within one's imagination.

"Today the reappearance of a form is almost legend. Today the rebirth of a form can bring back to the top the becoming of an original pure thought arrived on the tired earth."

Pinto Schmid's artworks have been exhibited and collected globally, adding prestige to numerous prominent homes.