Claudia Jowitt
Follow artist and receive updates when new artworks are available
follow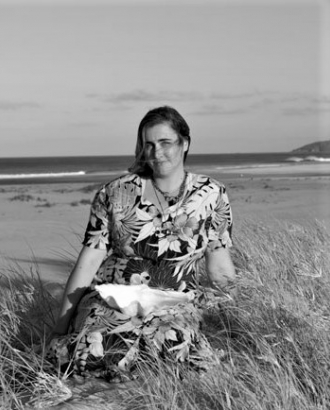 The sculptural paintings of New Zealand artist Claudia Jowitt are mesmerizing in detail and subtle application of color. There are whites that become roseate, lemon yellow, mauve, pistachio green; recalling spun-sugar, marshmallows or sorbets fit for the tables of Versailles.

A variety of techniques are utilized by Jowitt to create such works. Aside from an achingly delicate and subtle palette, an eccentric application is employed. Acrylic and oils are not only applied with a brush; they are manipulated with cake-icing sets, spatulas, tile-grouting combs, and an expanse of other kitchen implements.

The result of her process is painting as sculpture: pastel forms assert themselves, thrusting forth from their substrates. An intricate filigree is formed in delicate and bewildering webs of paint. Cloud-like shapes fan outwards; their growth patterns forming intimate landscapes. Expressive gestures with lilting rhythms are captured as testimony to abundance and generosity. Such confections with their floating, delectable multitudes can only invite enjoyment.

What is thereby made evident is a controlled spreading of substance upon supports. Impasto paint is deftly applied to linen, panel, and watercolor paper, making explicit the physical processes of painting. Jowitt's process upends traditional concepts of femininity as she challenges the history of craft versus serious art through kitchen tools.

Claudia Jowitt earned her MFA from the University of Auckland's Elam School of Fine Arts. Jowitt has exhibited widely in New Zealand and is gaining attention internationally for her intimate, yet audaciously textured works. Her work is held in public and private collections and is exhibited internationally.