Christina Major
Follow artist and receive updates when new artworks are available
follow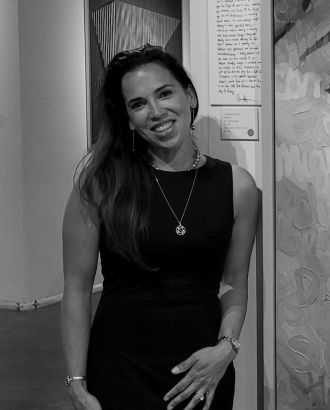 Christina Major was born in Concord, New Hampshire in 1982. She has lived all over the world including Hawaii, France, New York, and Florida and currently works out of North Carolina. Major earned her MFA from Florida Atlantic University and has exhibited throughout South Florida and Sweden. Her work is collected both nationally and internationally.

Major is a portrait painter interested in the ways the identity of both artist and subject can coexist in a painting. Major's graduate thesis exhibition, "Components of Self," evolved from her desire to combine large-scale portrait painting with writing. Her current creative research focuses on the traditional form of the portrait as a powerful form of representing an individual and how meaning can be expanded through scale, brushstroke, color, texture, composition, and the many variables that portraiture deals with.

Major expands the traditional portrait painting by cataloging her memories and thoughts along with the thoughts of the subject¬—at times recording quotes from the person depicted—by painting under, into, and over the subject in her handwriting. Major's "hand" is visible both in the brushstroke and in the cursive writing, preserving her identity in a "readable" way both literally and through graphology, or handwriting analysis.