Chris Wood
Follow artist and receive updates when new artworks are available
follow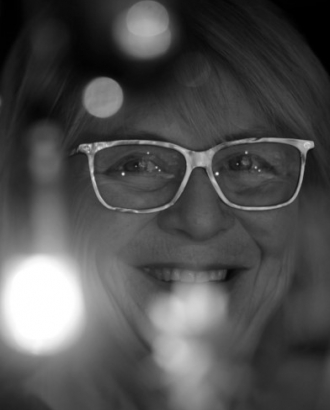 Chris Wood studied furniture design at Middlesex University in London before switching her focus to glass at the Royal College of Art, where she worked on architectural scale projects dealing with light and space.

Wood uses a range of high and low-tech optical materials to harness patterns of light that suggest ephemeral glimpses of moments in the natural world. Her sculptures are simple arrangements creating kinetic patterns in response to the environments in which they are placed. The artist often uses a material called dichroic (meaning "two color") glass, which was developed by NASA in the 1950s. Dichroic glass has a special optical coating meant to reflect certain wavelengths of light while letting others through.

Her work is represented in a number of private collections worldwide as well as the Shanghai Museum of Glass. Corporate collectors include Fendi Fashion House, Great Ormond Street Hospital, Rosie Maternity Hospital, Premier Inn Hotel, and a Scandinavian cruise ship.