Carlos Gamez de Francisco
Follow artist and receive updates when new artworks are available
follow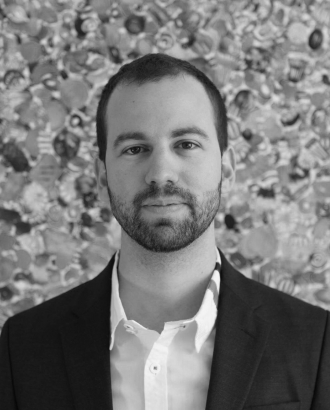 As a post-revolutionary Cuban born artist, Carlos Gamez de Francisco paints a bright distorted reality in which he demystifies classical beauty and presents it as more of a natural process in its natural form. The figures in his portraiture-style artworks are superimposed and manipulated through the artist's own experiences of historical figures and events.

Francisco's style is heavily influenced by his Cuban upbringing in a Russian governed academia setting. This presence exposed Francisco to the world of figurative arts while censoring contemporary art. His near-obsession with the past and storytelling translates into his work, which provides an escape from reality while creating an illusory world.

Gamez de Francisco received his BFA from the Art Institute of Chicago in 2016. His work has been exhibited nationally and internationally as well as shown in many private and public collections including the 21c Museum in Louisville, Kentucky, and the Cubaocho Museum in Miami, Florida. Francisco has received numerous awards and commissions including a mural for Google.