Alessandro Casetti
Follow artist and receive updates when new artworks are available
follow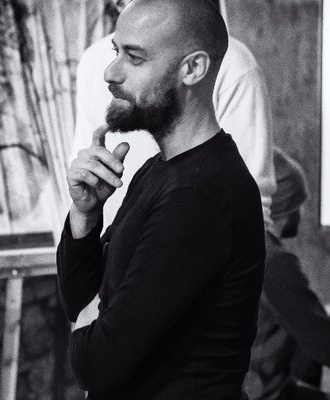 Alessandro Casetti is a painter, singer, and musician, born in Bagno di Romagna in Italy in 1981. He earned a diploma from the Art Institute of Sansepolcro and attended the Fine Art Academy in Florence. In 2002, Casetti showcased his work for the first time at a prestigious art gallery in Florence. Since then, Casetti has gone on to participate in several successful international exhibitions, solidifying his position in the art world.

Casetti's paintings metaphorically represent all the emotions, fears, and hopes that populate our daily life inside and outside of our own bodies. Through an innovative technique using industrial paint, water, white spirit enamel, and uncommon artistic sensitivity, Casetti takes us on a journey through cracks and backgrounds of color that remind us to live without forgetting the emotional side of things. He examines the macrocosm and the microcosm in a dialogue, by mixing and merging shapes and textures.

Casetti has had numerous exhibitions in Italy, the Netherlands, Germany, Denmark, Taiwan, Brazil, and the United States.